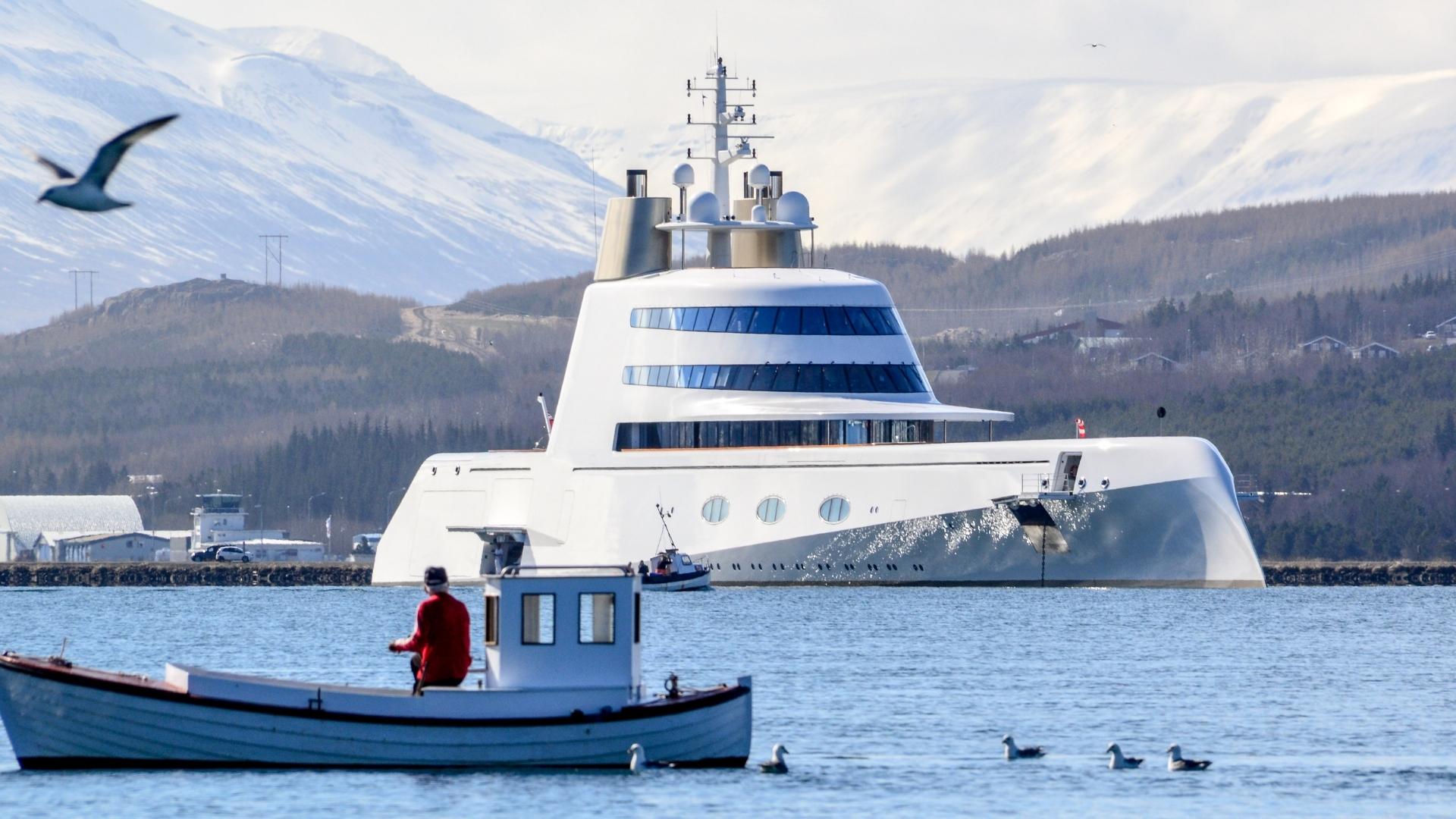 A brief introduction to yachting
Ok, so you have heard all the stories out there about yachting, and what a cool lifestyle it is to crew on a yacht. Perhaps from a family member or through a friend of a friend, who heard about somebody, who met Beyonce or the Kardashians on a superyacht in St Tropez. You may also have come across pictures on Instagram or perhaps you've been watching Below Deck, God forbid… Long story short, your interest is peaked, and now you are here on Palma Yacht Crew to look into it further. Good on you – and let us be the first ones to welcome you on board J
Yachting is without doubt an awesome career option. With a relatively small investment in courses, you get to travel the world, meet some fantastic people – and you get to make a good chunk of money at the same time. Now, who wouldn't want that?
Having said that, as intrigued and fascinated as you may be by the idea of crewing on a yacht, it is not all glamour and living the highlife. Working on a yacht is hard work, no doubt about it! Let's just repeat that one more time; working on a yacht is hard work, no doubt about it! You need to be aware of this. It is not the typical 9 to 5 job. In fact you can work weeks on end without a day off! But read on, then decide whether you think this industry really is for you or not.
In the past some have ended up spending a small fortune on courses, medical exams, visas, airfares, accommodation and so forth, only to find out that yachting was not for them. This little welcome-to-yachting-introduction is meant to help you prepare for what is to come and to help you decide if this career option really is for you. Whether it is good or bad, we say it as it is – as sailors often do… But first…
Travel the world, make memories, get paid!
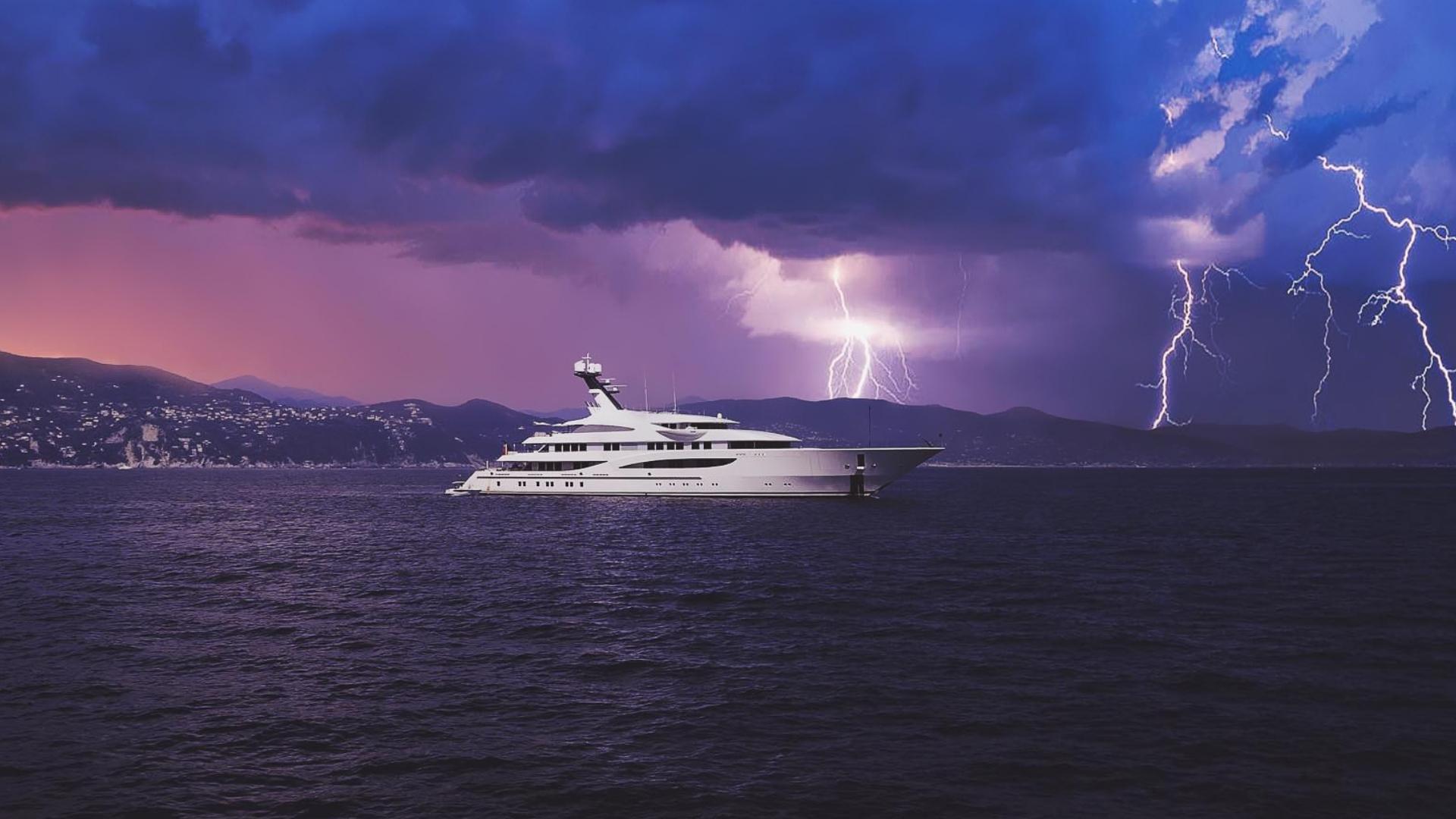 WHAT IS A SUPERYACHT?
There never was an official industry wide definition of what a super-, mega- or a gigayacht really is. Some people would say superyachts start at around 25 meters, megayachts at 60-70 meters and the gigayachts from 100 meters and up, but they are ballpark figures. Multiply meters by 3.28 to get the equivalent in feet. Common for all, they are all yachts and they all employ crew, lots of crew in fact.
These yachts are mostly custom built and cost millions to build (currently the world's largest yacht, M/Y Azzam has been estimated to cost over 600 million dollars!). They are found worldwide with the most popular destinations being the Mediterranean, the Caribbean and the East Coast of the United States, in particular Florida and New England. Lately, some have ventured off the beaten path with more and more yachts frequenting the Pacific, Scandinavia and even Antarctica.
The World's Largest Yacht
M/Y REV Ocean – the world's soon-to-be largest yacht.
Photo Courtesy: Rev Ocean
Sitting at 182.9 meters and 17,440 GT, the world's soon-to-be largest yacht is M/Y Rev Ocean. Owned by Norwegian billionaire, Kjell Inge Røkke, the research- and expedition vessel is scheduled to be launched in 2021 by Vard in Norway. M/Y Rev Ocean was designed by the award winning yacht designer Espen Oeino (Octopus, Skat, Pegasus, Solandge, Ocean Victory, Dilbar to name a few other of his designs), and she will be able to accommodate up to 28 guests and 54 crew when in charter mode. With a maximum range of 21,120 Nautical Miles and a top speed of 17.8 knots, the yacht is also built to comply with the IMO Polar Code and will be able to operate autonomously for up to 114 days in Arctic conditions. In comparison an Atlantic crossing is somewhere between 3,500-4,000 Nautical Miles, all depending on your route. So the maximum range is somewhere around 5-6 times across the Atlantic! You can learn more about M/Y Rev Ocean on their website.
WHAT IS IT LIKE WORKING ON A YACHT – the good, the bad and the kinda' ugly…
 As mentioned above, we have all seen the Instagramers showing off on million-dollars yachts or adverts with wakeboarding crew members, beautiful and well-dressed stews smiling on deck or crew in exotic locations sipping sundowners in a beach bar and so on.  Sounds like happy days, right? And yes, that all happens, BUT such images portrait a tiny percentage of what working on yachts really is all about. They are usually found on websites selling CV services, crew training or even on some crew agencies' websites. Obviously, exhausted, seasick or arguing crew don't sell their services, so you only get half the story – and sometimes not even that. There is no question the job can be heaps of fun, but it can't be repeated enough; you need to be aware that working on a yacht is hard work and long hours!
Overall, on most yachts there is a still a reasonably good and fun climate on board. At times everyone can be stressed, and there will be the occasional arguments or some may not get on perfectly well, but you still carry on working as a team. You will be going out exploring new port of calls with other crew members, mingle in the bars with crew from other yachts or even renting a car on the weekends to head out on road trips if not enjoying cocktails in some of those exotic places you may have seen on Instagram – this is where the fun begins! Speaking of fun, you will have so many good laughs with your colleagues, and the banter can be hilarious on board. Despite the various ranks, generally speaking everyone will socialize together. You are after all, like one little family, and you are all in the same boat together, literally speaking. Make the best of it, but at all times be professional. It is what is expected from you – also during your days off.
So, on that note let's start with the bad and the ugly  – the good will follow below, don't worry…
Ask yourself these questions;
You are a servant to the rich and the beautiful, not one of them. Are you ok with that?
When starting out in yachting, in most cases you start at the bottom of the ladder, but no matter your rank, you will be also be a servant. You will need to accept your position and role on board as such. It may be that you are crew on a multi-million dollar floating palace, and the tourists on the dock in St Tropez think you are a rock star, but in reality your job is to serve the owners and their guests, whom mostly will be expecting a 7-star service – also when they return from the night club at 5AM in the morning. Some will treat you very well while others couldn't care less about who you are, and how they speak to you. Bear in mind, this can also be a cultural thing. Some nationalities are a lot more pleasant to work for than others. In general, you are spoken to with courtesy, you just need to be aware that the possibility exists and it is not uncommon either.
Are you ok with taking orders?
Speaking of accepting your position, in the maritime industry there is a rank structure which more or less looks like this:
Captain
Chief Officer/First Mate
Chief Engineer
Chief Stewardess/Purser
Chef
Deckhand / Stewardess.
Other positions such as Purser, ETO, 2nd and 3rd Engineer, Bosun, Sous Chef, 2nd and 3rd Stew, Laundry Stew etc. fit in there somewhere in between, but it can vary slightly from yacht to yacht. A purser, for instance, may be ranked below, equally to or above the Chief Stewardess on some yachts (do note pursers are usually only found on yachts above 70 meters (more or less)). Each department has a Head of Department, who normally reports directly to the captain. Questioning orders and answering back to a superior is generally not acceptable, unless you feel it jeopardizes the safety on board. There is a fine line though, why suggesting different ways of doing things
may be well received, but you will need to play it by ear. Keep the old saying in mind;  "It is not what you say, but the way you say it".
Being seasick really sucks, but guess what? Seasick or not, you are still expected to carry on with your job! It gets bumpy from time to time, when King Neptune flexes his muscles out there in the middle of the oceans. It is not at all unusual that we have to travel from A to B nearly no matter how bad the weather is. It can be during an Atlantic crossing or perhaps just a couple of days in rough seas to meet the owner of the yacht, simply because he WANTS to meet the yacht in Destination B despite the bad weather forecast, the captain has been telling him about for days in advance. Tough luck, suck it up, buttercup – there is no turning back now. Although very unusual, one stewardess was once airlifted off a yacht North of Puerto Rico when her seasickness caused respiratory problems – true story! So, it pays to be well-prepared and to be able to anticipate which jobs need to be done while at sea. For instance, chefs can prepare meals in advance, so they just need a few minutes in the microwave. Interior and exterior crew can secure the boat prior to going to sea (make sure nothing will be moving around), and the engineers can do their respective preparations also. It doesn't take much, but it will make your time at sea a lot easier to deal with. To deal with seasickness there are pharmaceutical products, armbands and other methods, which may or may not work for you. Having said all this, usually it is not too bad, but then again each to their own. Some have stronger sea legs than others.
Count on 4 weeks of paid vacation, sometimes 6 – if you are lucky. That is 10.5-11 months away from home in an overseas destination, unless you take seasonal jobs. The crew is your new family. It definitely pays to make a good effort at getting on with everyone on board, otherwise you may end up wishing you were elsewhere. OK, depending on the yacht's program, mostly you will have access to Skype, Zoom, Facetime and all that good stuff, but unfortunately the use of internet can't always be taken for granted, in particular not when there are guests on board.
Are you fussy with the food you eat?
Yacht Chefs are usually pretty good at looking after the crew. Although, some crew may have special diets, they will mostly be taken care of also – when time allows. Others simply don't eat fish, meat – you name it. If you don't eat chicken, you're in trouble! Okay, just kidding, but chicken does seem to be a favourite with many chefs. Poultry is cheap and you can feed an army with just a few of our feathered friends. Throw in a bowl of rice with some curry and a slice of pineapple added. BAAAM – crew dinner is on the table!! One thing that can make a massive difference is the food budget. It varies from yacht to yacht, as does the chef's skills and time. Johnny Depp, for instance, used to own the M/Y Vajoliroja, a very beautiful classic motoryacht. On his boat the crew wine could maximum cost 25 Euros per bottle, while the food budget was practically unlimited. Then there are other yachts, where each crewmember is allocated somewhere around 10 Euros per day for three meals, not per meal. Every yacht is different. What is important is to recognize that the Chef has the most demanding job of all on board. When being under a constant pressure to deliver, it is not always possible to please everyone. You need to be supportive. Offering a helping hand in the galley whenever possible (take two minutes to do the dishes for the Chef when you walk through the galley, for example), and you will often see your favours being returned in forms of your favourite meals. Long story short, you cannot expect individual meals prepared just for you. You have to eat what is being served. Bon appetit!
Be honest with yourself – are you really a hard worker? Or even better; are you a really hard worker? If so, splendid, because you are going to need it!! Even without guests on board you haul ass on a yacht. On yachts there is always a job to be done, always. Monday to Friday the schedule is general maintenance and preparing for any upcoming trips if not moving from A to B. When you finally have a day off, you might risk a yacht pulls in next door or the winds pick up, for instance. Now, it is your job to get out on deck to secure any loose items on deck or to fend off in case the new neighbour has trouble docking the yacht. Another little extra job which is far from unusual is when provisions arrive just as you sat down for lunch – there is always something! You may have heard about the long hours, when the yacht is in charter mode, but how about when there are no guests on board, then what? As mentioned above, maintenance and preparing the boat for the next trip is what we do most while waiting for the boss to arrive next time. The day starts at 8am. At around 10am there may be a coffee break, followed by lunch at around Noon. Then follows another short coffee break in the afternoon before packing up for the day at 5pm. This is the usual standard, Monday through Friday, but it can vary depending on the yacht's schedule. The same goes for having the weekend off. If the owner or guests will be arriving within a few days time or when you are finishing up a long refit in the shipyard, then expect all routines to be out the door and work until the job is finished.
Unfortunately, the work/rest hours that were laid out in the Maritime Labour Convention 2006, were never written with yachting in mind. 18 hours shifts while on charter are not unheard off. You may not have a day off either for 6 weeks straight – or more! Everyone on board is practically in "zombie mode", yet we always find a tiny bit of strength to smile to the guests, be polite and accommodating. It is your own responsibility to be able to pull your part of the load – or you will let down your colleagues, never mind the owner and his guests.
What about smoking, alcohol and drugs?
You need to be aware that some yachts are very strict about drinking and smoking on board. Alcohol consumption in yachting is very common. Most will agree that there are few things better in life than that first ice-cold beer after a charter or a crossing is over with! BUT you must bear in mind that there are boats out there, where alcohol on board is not tolerated. That means no beers, no vino, no alcohol at all what so ever, until you manage to get ashore. Obviously, drinking while navigating at sea is a no-no on most yachts as well, not matter what.
If an advert says "non-smoking boat", don't lie about your habits. You will be letting down the entire team on board. as well as losing the trust of the captain. Every non-smoking captain out there will know that you are a smoker, if you say, you smoke "socially" or you can give it up. This is one of the most common lies heard during crew interviews.
Almost needless to say, drugs are not accepted on any yachts. Other than the legal issues involved with  possession or being under influence of drugs, there are serious safety issues related to it as well. Drug abuse is not uncommon between crew, but you need to keep in mind that you risk jeopardising everyone's safety other than your own, as well as you could lose your job. In most cases there is a zero-tolerance policy towards drug abuse, and drug tests are not uncommon.
Are you a mobile phone addict?
Do you spend an hour or two daily on Instagram or Facebook? If so, it is time to change those habits. Be prepared to put your mobile away for hours at a time, if not days or weeks. The rules for mobile phone use during work hours vary from vessel to vessel. Many use WhatsApp groups on board, which actually is a great tool, while others only allow mobile phone use during breaks. There might also be some restrictions on what you use the internet for due to the limited bandwidth available to the crew, in particular as regards streaming and downloads. The guidelines for mobile use are normally found in the crew manual, which should be located in the crew mess.
Alright, time to talk about all THE GOOD a career in yachting has to offer, because there is a lot of it!
A great career opportunity
Whether you have always known you wanted to work on yachts some day, or this option is fairly new to you, then there are great career opportunities to be found in the industry. It is not uncommon amongst yachties that they have no idea about what they wanted to do in life, until they somehow fell into the job, often by chance. With a relatively small investment in courses, you can get started in the industry, after which it is entirely up to you, how far you want to make it. To proceed further up the career ladder, further certification will be needed, but the option to progress reasonably quickly is there for anyone to grab. On the condition that you commit to one more year on board, some yachts will even pay for your courses – quite a nice little extra perk.
You can earn very good money
With room and board paid for, insurance and an annual flight home plus tips and in some cases your courses being paid for as well, you are in a unique position to save up a substantial amount of money.
The average starting salary for deck- and interior crew begins around 2,500 USD/EUROS (but it can be less, rarely more). For chefs and engineers it is higher, all depending on previous experience. There will always be yachts that pay less, but for those of you starting out in yachting it is more important to get the first season on a yacht under your belt than being selective as regards the pay, unless the job is significantly underpaid. You can always refer to the salary surveys found on various crew agency sites, if you are in doubt.
Once moving up through the ranks, the salaries will be a lot more attractive. Your earnings will depend on your position obviously, but also on the size of the yacht, if it is a private or a charter vessel and whether it is a sailing yacht or a motoryacht. Longevity on board will also pay off handsomely.
It is no secret that many yachties have left the industry with few savings and no pension. Therefore it is advisable to set a budget for yourself and stick with a good savings plan. Please bear in mind the old saying "easy come easy go".  You can learn more about some of the options available for yacht crew in our Finance section here on Palma Yacht Crew.
You get paid to travel and see the world
Sounds like a dream, doesn't it? Well, the fact is that there are yachts hiring crew all over the world. The most common cruising grounds are the Mediterranean, the Caribbean and the US East Coast, in particular Florida and New England, but some venture into the Pacific islands, Alaska, Scandinavia, Asia and even to the Antarctica.
True, the heavy seas can be a challenge to handle,
and there are most definitely times, when you can't wait to set foot on terra firma (solid ground) again, but it is all part of the experience of working at sea.
Imagine the fresh salty air, the many shades of blue water, dolphins playing in the waves while cruising along beautiful exotic shorelines – who wouldn't want that? Some may have grown up with a love for the sea acquired through sailing with family, while others have been surfing and doing other water sports from a young age. There is just something about it that will never leave you again, once you have experienced being out there in the middle of the oceans.
You will make friends for life
Lots of cool people work in yachting, and you will strike up great friendships across the Seven Seas. Some will come and go, while others will stay with you for life. Having friends all over the world is also brilliant for networking. It is probably not far from that truth that more jobs are found through crew networking with each other than through crew agencies. So make sure to keep in touch with your old crew mates! WhatsApp groups and social media work perfect for that.
 To sum it all up
As a career, working as yacht crew is exciting, novel and can pay very well indeed. Only a few other jobs will give you the options of adventure and travel in the same way working on yachts does.
The hours can be very long and exhausting, even boring at times. Guests can have some bizarre demands, and on some yachts you only speak when spoken to. There are yacht owners and guests, who can have next to zero respect and interest in you as a human being. They will treat you as a servant, whom can easily be replaced and some will completely ignore your presence. To the contrary, and thank goodness for that, there are many others out there, who are curious to know more about your background and treat you almost as family. Some can be generous to a fault, while others can be so stingy even Uncle Scrooge would be impressed!!  Some will let the yacht sit at anchor for weeks at a time to save mooring fees leaving the crew with few options to get ashore, while others end up spending the entire summer at the dock in Monaco. Every yacht is different, so you can't always expect what you may have heard from others.
Hopefully, you haven't been scared away by now, because as mentioned previously, working as yacht crew is still an awesome job, which will give you an opportunity to secure your future financially while creating friends and memories for life. Who wouldn't want that?