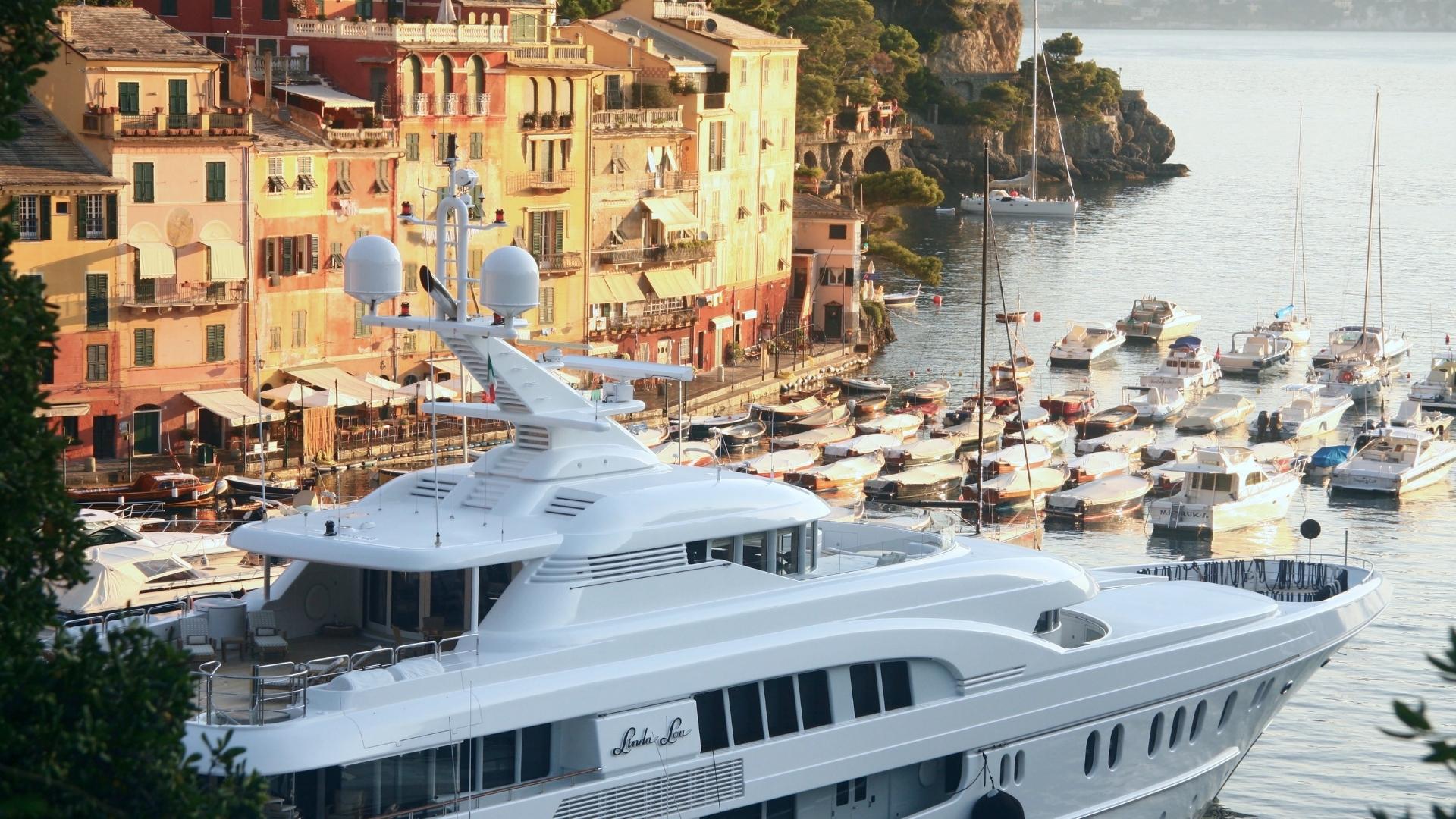 What can you do on board a yacht?
The jobs available on a yacht usually depend on the size of the yacht. Larger yachts tend to work with a larger variety of specialised crew positions, including pursers, ETOs, crew chefs, bosuns etc. Generally speaking you will find the following positions available;
Captain
Chief Officer / First Mate
2nd Officer / 3rd Officer
Bosun
Deckhand
Chief Engineer
2nd Engineer / EEOW
ETO / IT-AV Officer
Purser
Chief Stewardess
2nd Stewardess
Junior Stewardess
Chef
Sous Chef / Crew Chef
More great advice by Justine Murphy, of muymuybueno chefs;
1. What's the first move a chef should make when they're considering yachting?
Ideally talking to someone in the industry first. There are so many great yacht chef Facebook groups, posting there for insight and advice or searching on previous discussions is beneficial, in real-time from chefs who are working on yachts. They can offer really helpful and supportive advice. It is a very special community, and everyone wants to help.
Getting everything together is the first point of call, booking in for your STCW2010 – accounting for the cost of the course and accommodation is something to consider and save for, taking your ENG1 medical just before you wish to start looking for work as this has an expiry of 2 years and the clock starts from when you have it done.
Once you start to register with agencies, you should have everything else ready to hand and can work through seamlessly filling out and uploading all to your profile. This includes your best plated food photos to showcase your work, menu plans, documents and references. Taking the time to fill out all areas correctly and doing so carefully and well. A good headshot of you in a chef jacket on your CV, and ensure it is spellchecked too.
2. What do chefs need to understand about yachting?
It's hard work. Long hours and you need to prepare for the unexpected at every turn. Massively good organisation skills, time management, and communication is key. Coming from a restaurant where you have been part of a large brigade to ultimately doing everything yourself, is a big jump for some to transition with.
Especially as a sole chef, many coming from restaurants often find it easier to join as crew or sous on a larger vessel if they have always been in that dynamic and thrive from it, plus the head chefs on these sizes are more likely to give a chef from restaurants their first yacht role, as they will reap from having their recent experience on board, any new techniques and more.
Others relish the challenge as a sole chef and the chance to deliver with their own guest food, so will take it on and have to learn and adapt along the way. Either path will take you to head chef, if you are in it for a career move and willing to invest into the next few years ahead.
3. What kind of prior experience is best?
There are two types of yacht chefs.
Those with culinary training such as attending catering college accreditation and these chefs have then gone on to work in good restaurants, some Rosette or Michelin Star establishments, and enhanced their repertoire and really honed their craft and developed their own style.
The other, are cooks who get into the industry from a sheer love of cooking, and are really good cooks, who then develop further over the years ahead through short or longer term courses to continue learning, developing their skills and become incredible chefs. Some may then work to gain culinary qualifications further down the line too. Much like the route I took myself. Being self-taught is nothing to be frowned upon, plenty of amazing chefs in the world are and the same can be said within the superyacht industry too. For some vessels, especially much larger ones, it is essential to hold an NVQ or the equivalent, an important part of the required paperwork to be able to sign onto the vessel with. What matters more than anything is a good attitude, passion and love for what you do, and the rest will all come and is part of your journey ahead.
4. What yacht training should they take, chef specific or not? Do you usually recommend the Ship's Cook Certificate?
For anyone brand new into yachting, they require sea time in order to have their Ships' Cook Certificate, once they have this then it is very useful to acquire to ensure they are not missing out on good roles which may require it, especially if wishing to work on larger yachts, and also if you are not a culinary trained chef, having this in hand is the next best thing to validate that you can deliver just as well as a culinary trained chef.
5. What qualities do hiring managers look for in superyacht chefs?
Coming to the table with the right attitude to start with. Being humble is also a redeeming quality. Just because you may have been a head chef on land, doesn't translate the same way on yachts, you still need to get your foot in the door and then commit to that first role. Longevity in previous roles. If you have proven loyalty with previous employers on land and excellent references, this will strengthen your profile and reflect well for any vessel providing that first all-important first yacht role.
6. Best tips to find that first job?
Registering with good reputable agencies for certain, mymuybueno Private Chefs of course would be a great place to start, as we specialise in chef placement and we are MCA accredited, MLC certified. That provides a good starting block and then the rest is down to you. Networking, being proactive, staying positive are all the attributes that will help. Regularly checking in with the agencies you register with, and building a relationship with them, individually, so they can each get to know you, and help find the right first role.
7. The importance of your food photos and menus?
Really putting the time, thought and love into your menu plans for both guests and crew, as well as your best plated food photos, matters. It is what makes you and your skills, background and techniques stand out, and will set you apart from other chefs. Think about the Med and Caribbean seasons, the temperature, the produce, and allow your menus to reflect those ingredients, seasonality, and more. No one wants to eat a lamb shank for dinner on anchor, in the middle of 35 degree heat in the midst of summer, in the Mediterranean. That thinking ahead, and those thoughts and details make all the difference, as well as the care and love that will go into your crew menu too. Remember it's the Captain reading what he will be eating, so make sure you make sure it's well balanced with plenty of variation. Good clear photos that best present you, I always ask for a starter, mains and dessert, as this can show your skill across them all. If you excel in pastry, pick a dish that really displays that. Dishes that best represent you, your skill set and what you are good at."