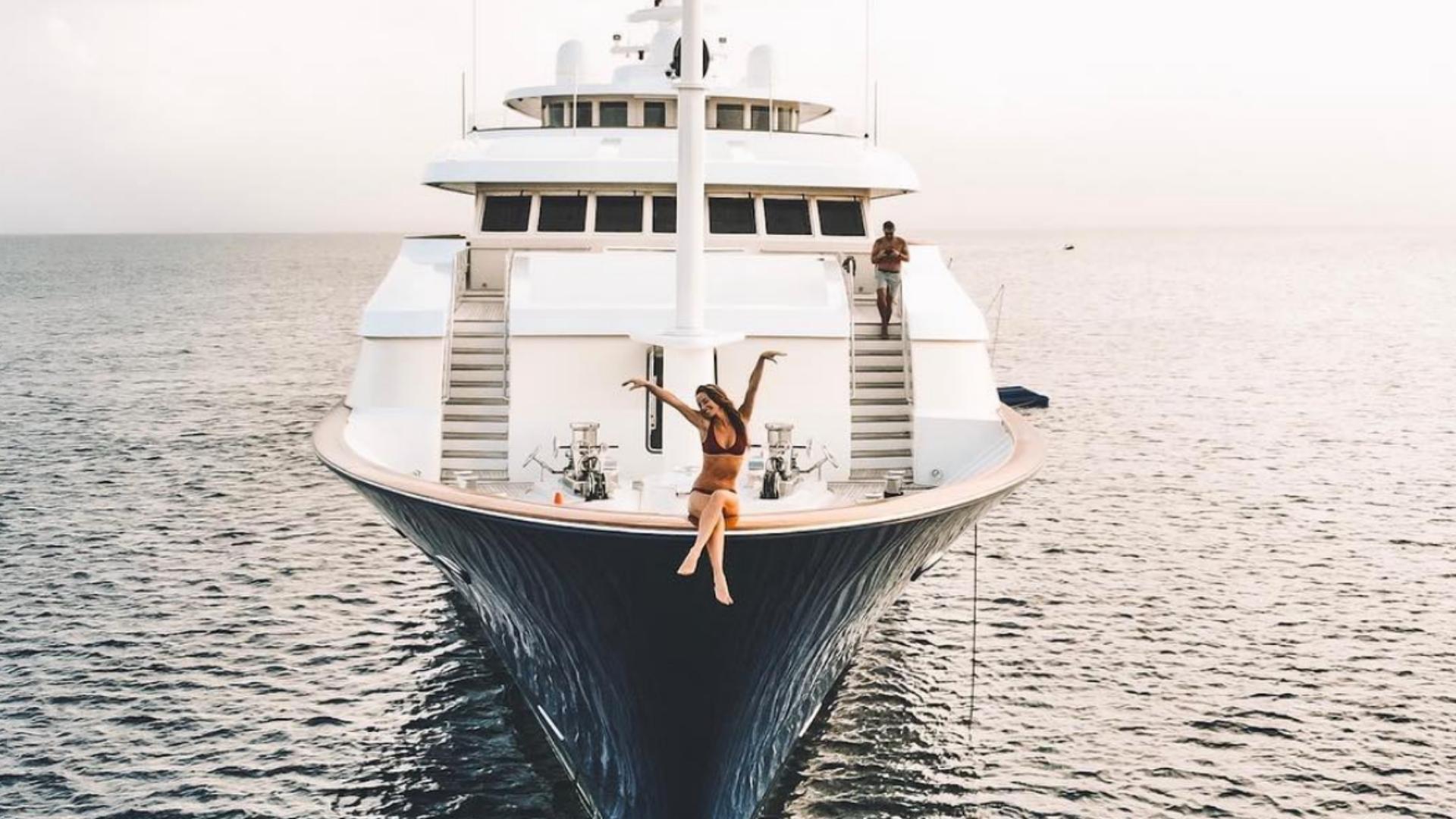 What to consider before leaving
There are a few preparations you can make prior to getting started in yachting. Being as well prepared as possible will drastically improve your chances of success in terms of getting the best out of your upcoming travels overseas and your entry into yachting. For this reason, you are recommended taking your time to read through this important section.
Passport
Visa
ENG/1
STCW Basic Safety Certificate
Crew Housing
Documents & certificates
Banking
Phone
Seafarers Discharge Book
Seafarer air fare
Check your passport expiry date – you should have a minimum of 1 year left as well as several blank pages. It is recommended to leave a copy with next of kin, email a copy to yourself and carry a laminated copy with you when going out at night etc. (always carry a photo id with you).
Getting a visa can take several weeks – or more!
Make sure to check out which visas you may need well in advance. Beneficial visas to have on your CV are B1/B2 (but not really the C1/D) for US and a Schengen for Europe. Speaking of visas make sure you qualify for the one you will need prior to booking any courses. There have been a number of examples of South Africans, in particular, spending thousands of Rands on courses only to realise, they could not get the Schengen or B1/B2 visa!!
Before spending any of your hard-earned savings on yachting courses, make sure you can pass a marine medical examination such as the ENG/1. It is the first step you need to take if you want to work at sea. Stories about greenies having paid for courses only to find out that they cannot work at sea for medical reasons are not uncommon. Only very few will experience this, but better safe than sorry, right?
Here you will find a list of all MCA approved doctors overseas . For those of you, who are in the UK click here for a list of MCA approved doctors in the UK. If you are not close to any of the locations listed in these documents, then you can also get a seafarer medical from an appointed medical practice in any country listed in this list of countries whose seafarer certificates are acknowledged as equivalent to the ENG/1 .
STCW Basic Safety Training
The STCW/95 aka STCW/10 is the minimum certification you need to work at sea. However, prices vary a lot from destination to destination,  you can save a lot of money by pricing around a little. Here are some general prices from a selection of countries found in a recent thread on Antibes Yacht Crew:
Venezuela: 84 Euros / 100 USD
Philippines: 5,500 PHP / 95 Euros / 115 USD
Argentina: 100 Euros / 120 USD
Russia: 120 Euros / 140 USD
Ukraine: 150 Euros / 180 USD
Croatia: 220 – 300 Euros / 260 – 350 USD
Poland: 225 Euros / 275 USD
Latvia / Lithuania:         250 Euros / 300 USD
Germany: 350 Euros / 415 USD
South Africa: 7,000 – 8,750 ZAR / 375-475 Euros / 450-550 USD
Italy: 500 Euros / 600 USD
Montenegro: 500 Euros / 600 USD
UK: 700 Pounds / 775 EUROS / 950 USD
France:  1,295 Euros / 1,569 USD (in English)
Spain: 650 Euros (in Spanish) / 1,295 Euros / 1,569 USD (in English)
Florida: 1,000 USD / 850 Euros
Australia: 1,800 AUD / 1,100 Euros / 1,300 USD
New Zealand: 2,100 NZD / 1,200 Euros / 1,420 USD
You could possibly save a fair amount of money by doing the course in a different location from your current or if you were planning on doing it in one of the pricier locations such as Antibes and Palma. Upon enquiring about course availability and current prices, do make sure that the course is conducted in English (or any other language you speak). Also, enquire if VAT is included or not when comparing prices between schools. Last but not least, although schools in the yachting hubs tend to be pricier do bear in mind that these are GREAT for local networking and that you will be going there anyway to look for work,  you may save some money on extra travel expenses.
* Note for South African crew:
In a thread on Antibes Yacht Crew, word has it that in South Africa you pay less if you go to the STCW Training Centres directly rather than the "RYA Schools". Sometimes it can vary from somewhere between 1,800 – 4,600 ZAR, so keep that in mind if you are looking to do your STCW there. Here are a few options for such training centres:
More schools are found in the Cape Town region as well as in Durban and Port Elizabeth. Having said that, doing your courses with the "RYA schools", you are likely to have instructors with superyacht experience, which can be very helpful for your future endeavours in the yachting industry.
To read the original thread on Antibes Yacht Crew it can be found here
Depending on the season and location crew houses can fill up QUICKLY!! In particular during March-June and also October-November to some extent, when lots of crew head to the yachting hubs such as Antibes, Palma and Fort Lauderdale. For this reason it is recommended to make reservations well in advance. Others use the Yacht Crew groups on Facebook to look for rooms, which may be an option for those seeking more privacy and fewer distractions while doing courses. However, do bear in mind that good networking can often help you find work, whether that be daywork, seasonal- or even a permanent gig. Crew houses are definitely a better option for that. Prices vary between crew houses and also between rental rooms, so it pays to price around if you are on a budget. If crew houses are fully booked, then a good alternative is to stay at a local hostel. You can check out the availability and reviews of local hostels worldwide on Hostel World.
For a list of local crew houses, please see the "Destinations"-section.
Documents and Certificates
It is a good idea to scan all documents onto a USB and upload them to Dropbox, so they are easy to share with crew agencies and employers while also providing a safe back up. As for your certificates, do make sure to bring originals of all your yachting certificates, as these are required on board.
Banking
Notify your bank that you will be traveling overseas prior to leaving to avoid your bank card being locked.
Having a backup account such as Transferwise, Revolut or a local bank can come in handy if you lose access to your primary account.
When using your bank card in a foreign country, the ATM or card reader will give you the option to choose between local currency or your own currency. Always choose local currency, as your own bank will nearly always give you a better exchange rate.
Remember to unlock your phone in order to use a local SIM upon arrival to your new destination. Locally, you can then pick up a pay-as-you-go SIM. Ask either in the local Yacht Crew Facebook group or in the crew house, which SIM works best in the area and where to get it. You can also read further about SIM cards in the destination guide.
Seafarer's Discharge Book
A Seaman's Discharge Book (aka. Seaman's Service Book (SSB)) can be very helpful and is considered an essential document to have along with your passport and STCW certificate. The SSB presents you with several benefits;
it proves your status as a seafarer
it documents your sea service time, career experience and certification
it facilitates visa applications
it allows you to travel on a "seaman's ticket" aka. "marine fare tickets"
Do notice
your SSB is not accepted as a substitute for your passport and/or any necessary visas
Upon joining and leaving your vessel, always make sure to have the book signed and stamped by the captain
So, how do you get a discharge book – and which one should you get?
First of all you must possess
a valid passport
a valid STCW certificate
an accepted and valid Seafarer Medical Certificate
Discharge books are available from
your country of residence (if they issue SSBs)
the flag state of the yacht, where you are employed
yacht agents will also assist you with getting a seaman's book, but you will be charged a fee for the service
A few common Seafarer's Discharge Books used by yacht crew are issued by the following flag states;
(please report any broken links to admin@palmayachtcrew.com)
The fees vary between flag states.
Some registries may require you to apply through an approved agent.
Make sure to pay good attention the instructions, as your application will suffer delay or rejection if you miss any required details.
Copies of your certificates are normally sufficient. Don't send your originals unless specifically required to do so!
Expedited services are available from some maritime registries
It will be helpful to apply for a Seaman's Discharge Book  prior to leaving your country.
SEAFARER AIRFARES
A Seafarer Airfare is a ticket specifically issued for mariners and a great alternative to standard airfares  Traveling on a seafarer ticket offers the following benefits:
more luggage allowance
refundable tickets
changeable tickets
The Seafarer Airfare comes in handy when you join or leave a vessel. Remember to have your Seaman's Service Book ready upon checking in and when boarding your flight. To book a marine airfare you will need to contact a travel agent. Do notice that they are not necessarily any cheaper than standard airfares.